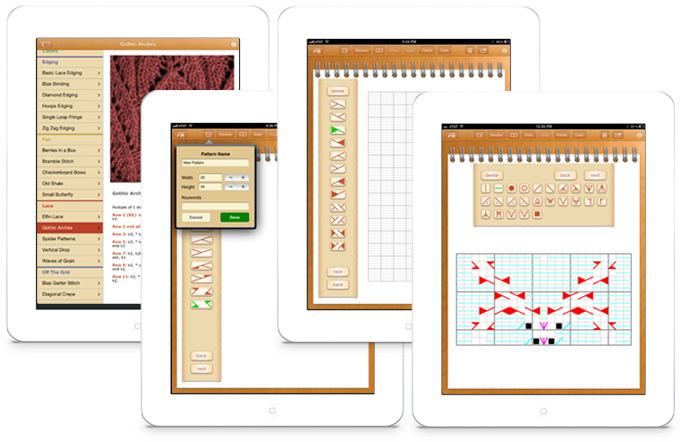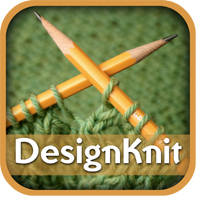 Interface design for iPad apps needs to be functional as well as appealing. DesignKNIT was created for advanced knitters who design their own patterns.
The app is easy: touch a stitch, touch a square. Included is a stitch library as well as the ability for knitters to store their own designs in their sketchpad, Dropbox, or their photo library. Social tools allow sharing and designs can also be exported.
Visit iTunes to check out this app.
DesignKNIT has been sold to the fine folks at Knit Companion. You can get more info on their Ravelry page.