Try to forget for a moment whatever preconceived ideas you might have about print and electronic communications. If you were developing a newsletter, you would want to use the most effective means, right? So let's take a look at some of the pros and cons of each channel:
Print Newsletter
Pros
Ability to reach everyone in your database
Easier to rent print lists for expanded circulation
High resolution reproduction that delights the eye
Portability—easier to take to a coffee break, read on an airplane, etc.
People tire of reading computer screens all day
Less competition—fewer print newsletters being produced
Research shows that people enjoy receiving relevant print publications
Cons
Relatively expensive
Slower production and distribution process
More difficult to present timely news
Limited tracking ability for generating marketing metrics
Electronic Newsletter
Pros
Inexpensive
Virtually instant distribution
Easier to present timely news
Trendy
More interactive capabilities—instantly link readers to deeper, related information or direct contact with you
Superior tracking ability for better marketing metrics
Cons
Permission based
Email address availability tends to be spotty even in customer databases
Limited list rental options for expanded circulation
Easily ignored, deleted or canceled
Lots of competition
And the Winner Is…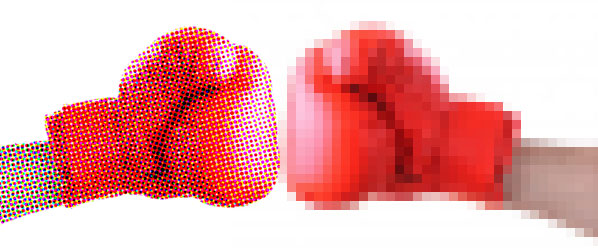 There is no winner. They are different channels with different sets of pluses and minuses. The answer is a milk toasty "it depends."
What is clear is that different channels work best in combination with one another. Our most successful newsletter clients use a blend of print and electronic media to communicate their message.
They produce quarterly print versions, usually in 8-page formats, then provide short, one- or two-topic HTML editions on a bi-weekly schedule. This approach not only allows the companies to communicate important information on a timely basis, but also demonstrates that they are multichannel players who understand today's media environment.
— by Larry Bauer