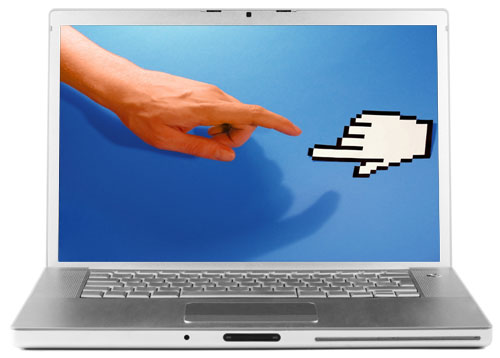 Social media reminds us of soccer in America about 25-years ago. Youth leagues across the county were playing the game. It was inexpensive, fun, good exercise and even the youngest players could handle the fundamental skills of running and kicking a ball. Soccer was a grassroots, community-based movement that flew under the radar for a time while attracting millions of participants.
Social Media is a grassroots movement with many of the same characteristics. Its draw is the ability to share personal human stories on a grand scale. Participants relate their own experiences to others of like interests. These conversations can and do encompass product/service experiences and recommendations allowing for powerful viral marketing and sales referrals.
For instance, while YouTube is a seemingly infinite source of goofy ephemera, users also find a plethora of product demonstrations posted by actual product users. These how-to videos often use name brand products. Podcasts also provide opinions, interviews and commentary on many topics including products, services, technologies and trends. Social media tools offer a way to participate in dialog outside your own back yard. Let's start by looking specifically at one tool that's been around the longest: blogs. We'll discuss other important tools, like social networks, in subsequent issues of MondoBeat.
Blogs in General.
Blog is short for weblog, or websites that use a dated log format with the most recent entry listed at the top. Most provide alternative views on a variety of subjects, and the top bloggers challenge traditional offline media counterparts for both readership and advertising.
As recently as 1999 only 23 blogs existed. Today's worldwide blogosphere is more than 75 million, though some authorities believe the number of active blogs is more in the 2-4 million range. Forester Research says that approximately 25% of adult Americans read a blog every month. If you consider that these are early adopters who provide referrals and commentary for the next wave called the early majority, then blog participants represent a key target demographic.
The proliferation of free weblog-creation software helped blogs gain their immense popularity. Originally link driven, the new blog software made longer text entries possible. While many blogs remain primarily textual, there are also blogs devoted to:
Videos (vlog)
Photos (photolog)
Portfolios of sketches (sketchlog)
Links (linklog)
Brief posts and mixed media (tumblelog)
Corporate Blogs.
These can be used internally to enhance the communications and culture within an organization or externally to help achieve branding, marketing or public relations
objectives. Many organizations keep a blog on their website. These blogs usually contain content appealing to the demographic that the organization seeks.
The content may primarily relate to the activities of the organization, or it may have very little to do with the organization itself. Frequently, a blog will focus on the kinds of content likely to attract the desired web surfers, even if that content is not related to the product or service that the company provides.
More often, though, the content is at least a mix of subjects with business-related posts carrying the heavy load. For example, Mike Critelli, executive chairman of mailing solutions provider Pitney Bowes, covers a wide range of topics in his "Open Mike" blog.
Most topics do relate to his business with commentary on subjects like "Environmental Impact of Mail," but a few are more personal in nature and reveal a bit of the chairman to his audience. In Critelli's words, "In spite of my obvious passion for the mailstream and the industry I have been a part of, I will comment on a broad range of subjects, including some of those I have called out in my biography." How you structure your blog, as well as who does the writing, really depends on your objective.
How you structure your blog, as well as who does the writing, really depends on your objective. For instance:
A manufacturer of women's upscale fashion might create a blog that addresses subjects ranging from the latest trends to how to better serve high-end shoppers at the retail level. The blog might include a video link to a fashion show, an interview with a leading designer and discussions about the economic outlook in fashion retailing. In a down market, a blog like this could be sensitive to consumers needs by offering timely ideas for stretching their clothing budget with a few good pieces or dressing for job interviews.
A charity organization's blog might include a commentary on recent success stories, an inspirational video interview with someone helped by the organization and discussions about upcoming fundraisers.
Blog-site Advertising.
If you don't want to start your own blog but would like to reach the targeted audiences of other blogs, you can use MondoVox to handle ad placement. We try to match marketers with independent blog owners and their highly valued audiences. But keep in mind that a desire to advertise doesn't automatically mean you will be accepted. Many of the best niche-community blogs are not owned by corporations and are more likely to pick and choose whom they will associate with their blog.
Relevance is critical, and blog owners often engage with marketers to share thoughts about what might work best for their readers and communities. That's because authors generally require approval of every campaign in advance, which also helps deliver a valuable endorsement about your product or service from the blog's leadership.
How to Get Started.
A good way to begin is by subscribing to other blogs in your market category. Technorati and Google Blog Search are among the leaders in blog search. Technorati can list search results either by authority or by date. Authority is important to consider in evaluating a blog, because the higher the authority—translate "popularity"—the more impact the posts and comments will have. Once you identify the blogs you want to track, "really simple syndication" (RSS) makes subscribing easy.
What if Your Social Media Skills Aren't so Terrific?
MondoVox can help you develop and implement a social media strategy. We can identify high potential opportunities, set up blogs, create videos, craft offers, develop landing pages and provide metrics. For more information, email Julia Moran Martz.
— by Larry Bauer