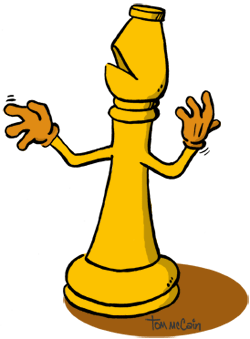 Being known as an authoritative resource is powerful in today's marketplace. The more recognition your company gets, the more powerful it becomes. With so much at stake, it pays not to make missteps in the thought leadership arena. Here's how to get your strategy off on the right foot.
Do
Establish goals you can reach—then move on to bigger things.
Immerse yourself in your professional domain.
Look for topics that your competition misses.
Encourage thought leadership development among your staff—thought leadership isn't a one-person show.
Search for new things to say and add value through what you offer.
Be willing to risk rejection in the interests of finding better ways to do things—admit if you're wrong.
Keep customer needs at heart—thought leadership shares the selfless characteristics of servant leadership.
Employ leadership vision—point toward a new future or a change in direction.
Deliver thought-leadership messaging that is actionable.
Ensure that ideas are relevant to your peer base—know your audience.
Present solutions grounded in experience.
Invest in good research.
Make your content actionable.
Be fair and balanced in your presentations
Don't
Confuse being a thought leader with being a pundit.
Forget that you need to earn the trust of your audience.
Lose patience—your company won't establish instant thought-leadership status.
Fear being a little controversial if you're making a bold projection—just back up what you're saying.
Use a voice that doesn't match your company's personality.
Fail to communicate thought leadership through multiple media—newsletters, by-lined articles, blogs, social media networks, webinars, symposiums, panels, white papers, case studies, surveys, research studies, speaking engagements and road shows.
Neglect to seek an outside perspective before publishing any thought leadership piece.
Trip customers' "BS" meters with your content—demonstrate your desire to help them by being authentic, genuine, generous and accessible.
Obsess about giving away too much information—you'll get more benefit from leveraging your knowledge than trying to hoard it in today's fast-moving markets.
Make thought leadership purely a marketing responsibility.
Forget that thought leadership still needs to be part of a larger marketing strategy.
Get sucked into believing that thought leadership requires being big—quickness and agility can be huge advantages.

Be a Vertical Market Star. Becoming a thought leader doesn't require being recognized when you walk down the street. The idea is to become a household word within your narrow business domain. Pick your audience and become famous there. And while being labeled the "rock star of nutraceuticals" might not seem all that glamorous, it can make a lot of money for you and your company.
Source: Larry Chase's Web Digest for Marketers

By Larry Bauer