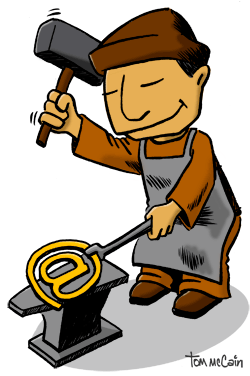 Social media participation requires your time, but it needs to be quality time. Otherwise, you can cause more harm than good. Use these tips to create relationships and thought leadership that will help build your business.
Do
Set a social media strategy—outline what you want to accomplish and how it is going to happen.
Get some formal training—you need to know everything from the tools available to social media etiquette.
Appoint someone to direct and monitor your efforts.
Learn how your respected competitors are tapping social media—research them in the major search engines.
Create blogs, enewsletters and other articles on your sites to bolster the number of keywords and increase your search rankings.
Keep taking your social media to higher levels—provide richer content, etc.
Remember that social media is about earning attention.
Help, teach, guide and be tolerant with people new to social media—keep learning yourself.
Get in sync with your audience.
Be transparent, genuine and real about you and your company.
Spend at least as much time listening as you do broadcasting.
Find creative ways to use social media with print—maybe you're a restaurant chain that could Tweet daily lunch or dinner specials on Twitter.
Don't
View social media as simply a place to hype your wares—unlearn some of your traditional marketing habits.
Underestimate the power of video in social media.
Be naïve about the time commitment to do social media right.
Forget that cheaters never win—trying to game the system will eventually get you busted.
Neglect to measure—it's the only way to know if you're achieving your goals.
Get upset about losing followers unless they're the people you really want to target—then figure out why you're losing them and adjust.
Be thin skinned or take everything that happens in your social media experience personally.
Think you will ever know everything about social media—it turns on a dime.
Participate on an inconsistent basis—frequency definitely matters in building a following.
Fail to add value—people won't spend their time if they don't receive something worthwhile in return.
Disrespect the community—treat others the way you want to be treated.
Forget to enjoy your social media experience.

MondoVox® Creative Group Client Wins Marketing Award. MondoVox® Creative Group recently created an award-winning campaign for Ripon Printers (Ripon, WI), a leading printer of catalogs, publications, manuals and soft-cover educational products. The company received the prestigious National Association for Printing Leadership (NAPL) Marketing Plus™ Award. This competition acknowledges and recognizes those printing companies that have created and produced successful marketing campaigns and collateral for the self-promotion of their companies.
Ripon Printers was the sole recipient of the Gold Award in the Vertical Markets category. Entries consisted of campaigns to promote company core competencies and services specifically relevant to identified vertical markets and positioning the company as an effective market leader in these market segments.
To read the complete release, including examples of the multichannel campaign components, please visit MondoVox News.
By Larry Bauer